Kansas SADD State Leadership Conference
28th Annual Kansas SADD State Leadership Conference
 Sponsored by:
Kansas Family Partnership
Kansas SADD Student Leadership Council
AAA of Kansas
Kansas Department on Aging and Disability Services/Behavioral Health Services
NEW THIS YEAR!!! Registration for the 28th Annual Kansas SADD State Leadership Conference as an online form. Use the link below to register online today!
CONFERENCE INFORMATION

Who Should Attend: Any Kansas SADD Chapter, Prevention or Leadership Teams from any Kansas Middle School and High School with students with adult leaders interested in the prevention of underage drinking, tobacco, violence and the use of drugs and related health and safety issues. * A Team consists of up to 10 members.* you do not need to be a SADD Chapter to attend. the conference is open to middle school SADD Chapters!  if you cannot attend Please Share information with OTHER SCHOOLS or ORGANIZATIONS.
Where: Ramada Inn West, (formerly Holiday Inn Holidome) 605 SW Fairlawn Rd, Topeka, KS – NOTE LOCATION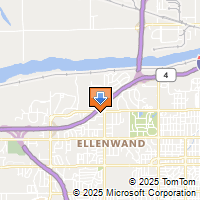 Driving Directions
When: Thursday, October 10, 2013 – Registration begins at 8:00 a.m. Breakfast and Lunch provided; Conference ends at 2:30 p.m. at the State Capitol Building. Add to Calendar
Cost: $60 per student or adult due by September 13, 2013.  Fees cover 2 meals, materials, and conference T-shirt! FEES ARE NON-REFUNDABLE.
Forms:
Parent/Guardian Waiver – Must have one per student under the age of 18
Volunteer Waiver – Must have one per person that is a volunteer for KFP
Kansas SADD Advisor of the Year Nomination Form: Online Form or PDF Form
Kansas SADD Chapter of the Year Nomination Form: Online Form or PDF Form
Kansas SADD Activity of the Year Nomination Form: Online Form or PDF Form
If you have any questions, please contact Maria Torrez Anderson with Kansas Family Partnership at (800) 206-7231 or email at mtanderson@kansasfamily.com.
SADD National Conference
Life is a Jungle: Join the Expedition
June 22-25, 2014
Sheraton Premiere at Tysons Corner
located in the D.C. area
Teens from across the nation will be gathering in Washington D.C. for a conference that promises to be the event of the summer — and you have an opportunity to be one of them.
This four-day program is a fantastic opportunity to expand your understanding of governance and the importance of youth civic engagement. You'll become better informed about solutions to many of the issues you and your peers face everyday and have fun networking with others who share the SADD lifestyle! Here's what to expect:
Experience great speakers, presenters, and exhibitors

Learn the latest in advocacy training and prevention education

Share best practices

Participate in a rally and press event on Capitol Hill

Share your unique voice and perspective with your legislators

Have fun and explore our Nation's historic places
For information regarding the conference, please contact Maria Torrez Anderson, Kansas SADD State Coordinator at (800) 206-7231 or mtanderson@kansasfamily.com